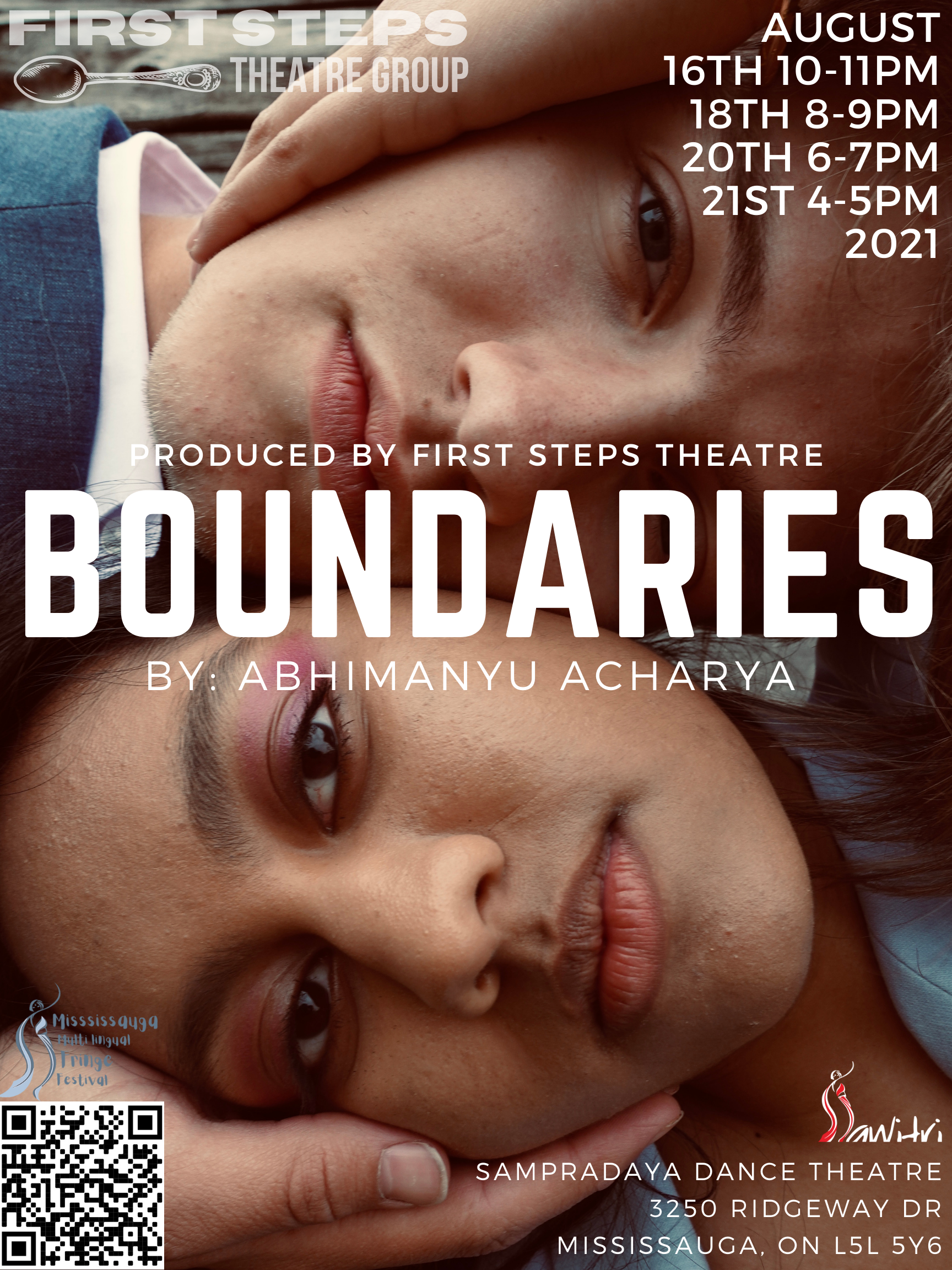 BOUNDARIES

Brief Synopsis:
Who do boundaries favour? Two characters, previously unknown to each other, explore the
meanings of knowledge, tradition, and objectivity.
Producing Company: First Steps Theatre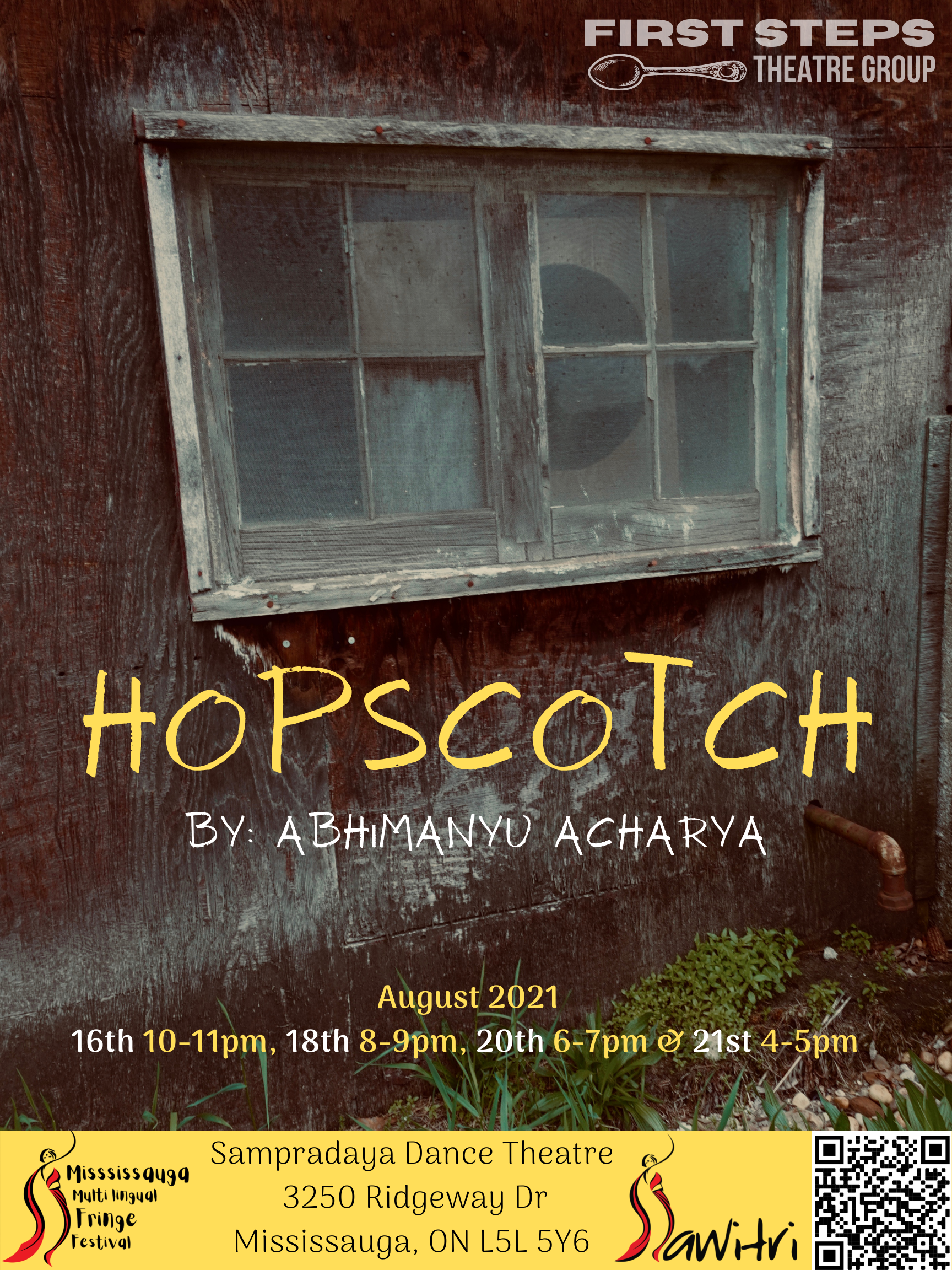 HOPSCOTCH
Brief Synopsis: (Explicit Language)
When two sisters, Ismene and Antigone, find themselves confined together, they are forced to
deal with questions of love, memory, family, and freedom.
Ticketing Link :
https://www.vibrnz.com/event/mississauga-multilingual-fringe-festival-in-person